Introducing Sarah Rusenko, Experience Manager 
We're so excited to welcome our newest addition to the Simpli team! 
What brought you to Simpli? I previously worked for a non-profit that was a wonderful organization but did not encompass my passion. I was searching for a company where my experiences and talents could be utilized. I also wanted a position where I could grow and have longevity at. When I found Simpli It felt like the stars aligned, working with empowering women and a job where I could combine many of my favorite things.
Get to know Sarah:
What was your first job? I was a hostess at a local restaurant called Looney's Pub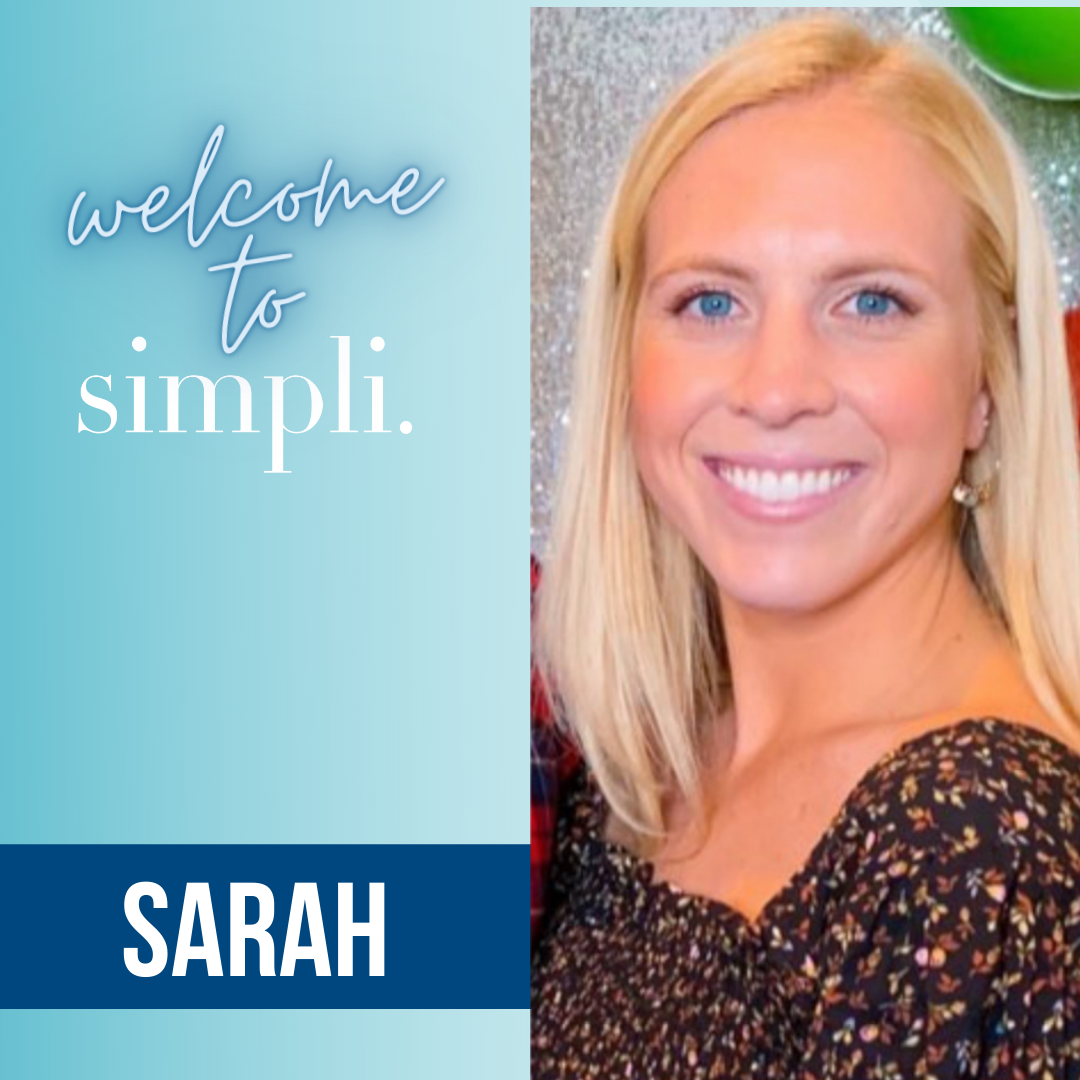 Are you an early bird or a night owl? Night owl, some days you couldn't pay me to get out of bed in the morning!
What's one of your favorite memories from the past year? Spending extra time with family. Being able to see my nieces and nephew more definitely was the best. 
What energizes you outside of work? Fitness, being outside and active is a must.
What's one professional skill you're currently working on? I am currently working on a Digital Marketing Certification.
What do you do to turn things around when you're having a bad day? Listen to some pump-up music, something that makes me want to dance around or get a chocolatey treat 🙂
What's one thing you're currently trying to make a habit? Waking up early and stretching my mind and body. 
What would we most likely find you doing on the weekend? In the summer you can find me reading a book in the sun! In the winter you can find me on the couch watching a movie. 
What's the best advice you were ever given? Who was it from? My mom has always been my place of wisdom and inspiration – she always said to follow your gut and it has never let me down.
We're so happy you're on the team, Sarah. Welcome to Simpli!