At Simpli, we love recognizing great people on our team. This month in our #workhappy series, we're celebrating one of our team members that elevate Simpli's Brand.
Introducing Sarah Baker, Vendor Relations Manager
Sarah brings extensive experience in developing and nurturing client partnerships, account management, sales & marketing strategies, and team development to Simpli. Sarah's role with the company has evolved from supporting and delivering an elevated workplace experience to all tenants to managing our client portfolio within the DMV area and now focusing her efforts on establishing innovative brand partnerships. As Vendor Relations Manager, she supports our field team with dynamic programs and services by growing our unique vendor network. Sarah also contributes to many brand initiatives and behind the scenes projects to drive growth and innovation. Her team player mentality and willingness to support the team and our clients is what we strive for at Simpli.
"Being able to work with such a strong group of women motivates me to go above and beyond. "
Here's what led Sarah to Simpli:
I've always enjoyed helping people and supporting people. When I found Simpli, the idea of being able to support tenants in an office building was a great fit.  Throughout the years at Simpli, my role has evolved and I love that I now can work with our vendor partners and support our experience manager team. 
Do you feel like your role at Simpli has a purpose and why?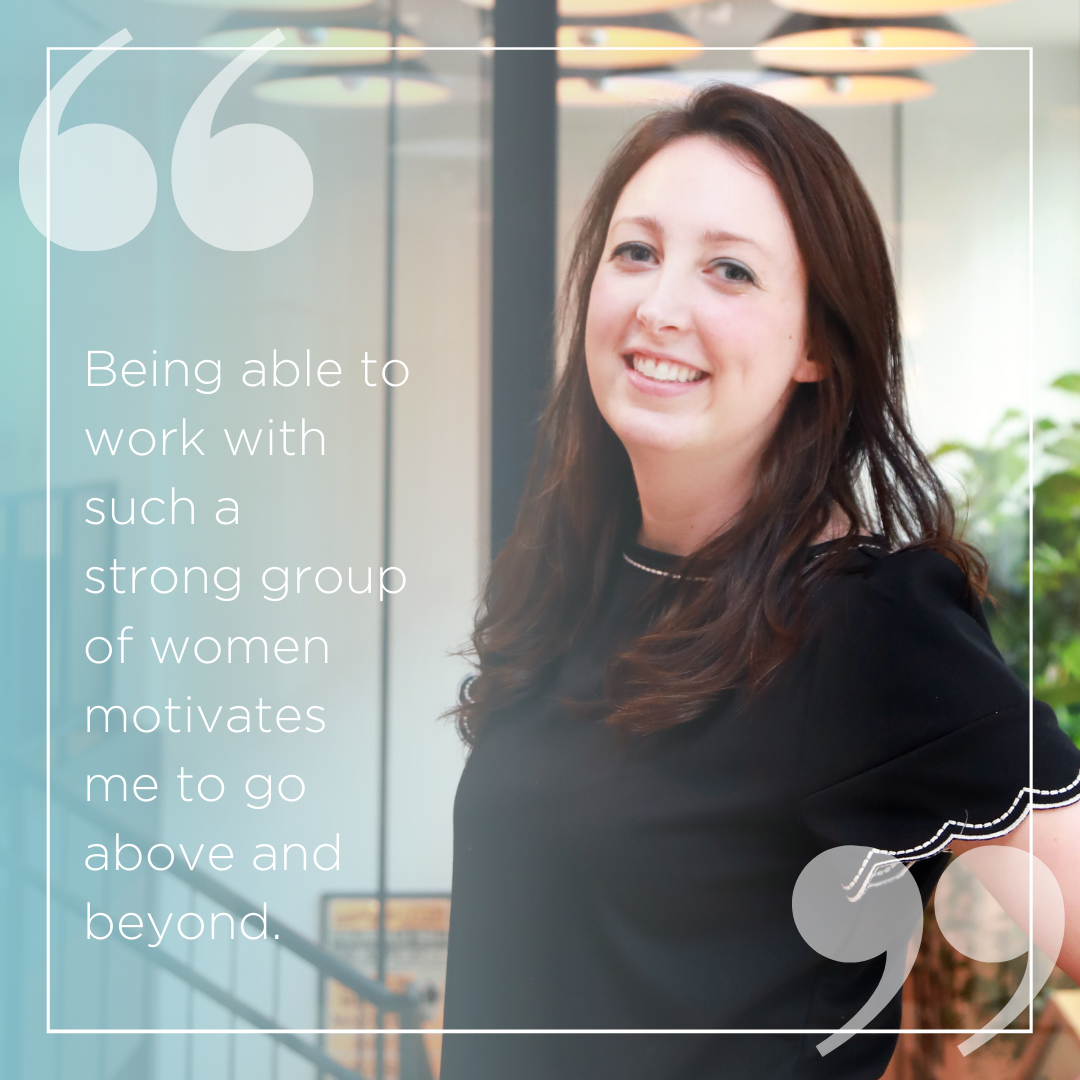 Managing our vendor partners and supporting content in the app gives me a huge sense of purpose here at Simpli. We rely on our vendor partners to be able to accommodate our client requests and there is nothing more satisfying than finding a new vendor partner that's able to provide a new unique and trendy service that our team finds valuable. 
How have you connected with your coworkers at Simpli?
If there's one positive that can be taken from 2020, it's that I'm able to support and see co-workers via video calls more than before. I love being able to trouble shoot problems and support our experience manager team via video calls as it helps bring more connection between everyone even though we are not together.  I've learned more about everyone's personal lives, seen their pets and just been able to connect on that personal level to share a laugh.
What motivates you to go above and beyond at work?

Being able to work with such a strong group of women motivates me to go above and beyond. At the end of the day, we are a team and I want to be able to support my colleagues to the fullest extent I can.
Other fun facts to know about Sarah
What is your favorite travel destination?
I love going to the beach and it feels like years since I have been. Looking forward to a beach trip in the near future!
What makes you laugh the most?
My son makes some of the most ridiculous faces for attention, he keeps us laughing on a daily basis.
If you could only eat one meal for the rest of your life, what would it be?
If you know me, then you know I love bread. It's not uncommon for me to pop over to the local bread store near our office and grab a baguette for lunch!
Sarah is one of the many team members that spreads the #workhappy message on a daily basis, creating the dynamic workplace experience for her clients that Simpli strives for.
Sounds like something that interests you? Check out our careers page for more information on how you can become a #workhappy team member.