This is the third installment in our new blog series, #WorkHappy, a collection of stories featuring our amazing team members who bring workplaces to life.
Introducing Jess Glazer, Director of People and Culture
Charm City Concierge, an expert in reimagining the workplace experience, recognizes the promotion of Jess Glazer to Director of People and Culture. As of the New Year, she has dedicated her efforts to well-being—developing an internal work happy environment, building in mindfulness in everyday activities, and giving gratitude and recognition through employee engagement initiatives. By enabling Charm City Concierge employees to experience this environment firsthand, they are empowered to bring an elevated 'workwell' experience (both physically and virtually) to buildings and companies throughout the Mid-Atlantic and beyond.
"We're thrilled to welcome Jess into this new role—one that is perfect for her and that is needed now more than ever as balance and well-being in (and out of) the workplace are so important," shared Christina Urquhart, Founder, and CEO of Charm City Concierge. "On a daily basis, our employees are the 'daymakers' and community builders for our clients—from helping them with workplace wellness experiences and social activities, to bringing virtual experiences to those working from home homes with employees socially distancing themselves as a result of COVID-19. Jess's role will focus on encouraging a corporate culture that takes a holistic approach to our own employee well-being, making sure our team knows they can take time for themselves, that their company is behind them, and that we feel gratitude for all they are doing."
Previously, Jess held the position of Regional Manager at Charm City Concierge, overseeing all Maryland accounts as well as one in DC. She was promoted to Regional Manager after serving as Corporate Concierge for two years with Charm City Concierge where she was based at the National Business Park.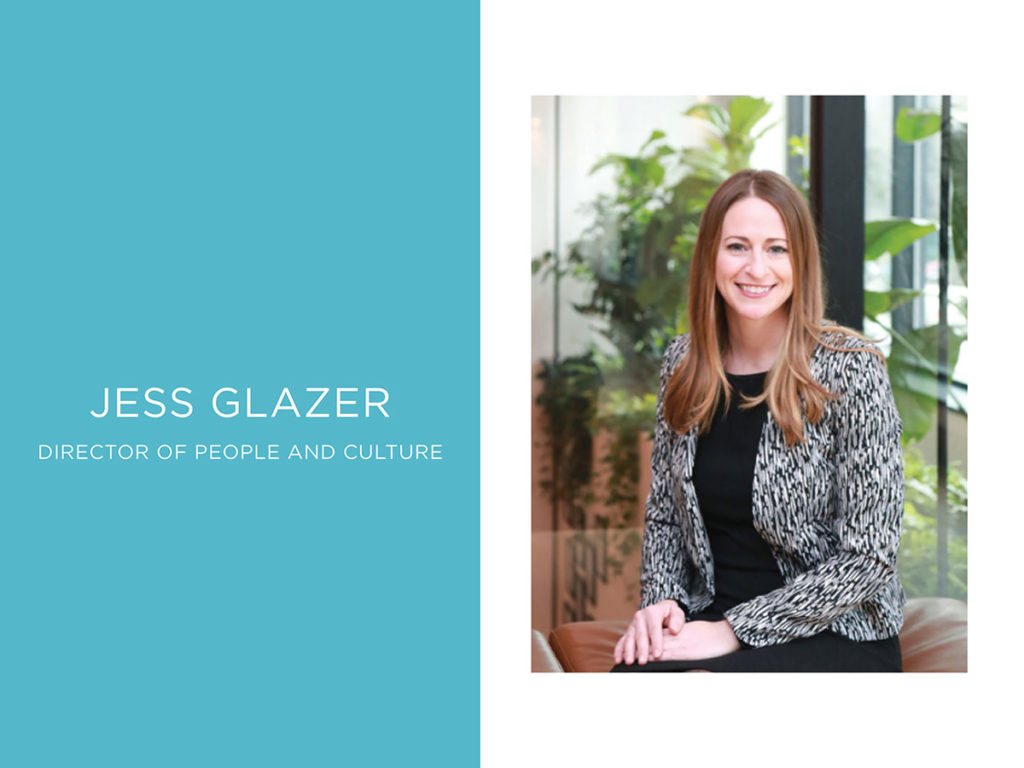 "I'm excited to leverage my leadership experience and passion for gratitude to expand my role, enabling me to have a greater impact on our team, our company, and our clients," commented Glazer. "Keeping the unique needs of our employees in mind, I'll be curating engagement programs that incorporate mindfulness and wellness throughout our employee's experience here at Charm City Concierge. My goal is to empower our team to truly work happy, have meaningful exchanges, and enrich not only the workplaces but also the lives of our clients."
We welcome you to learn more. To find your place on our team, visit our Careers Page.