At Simpli, we love recognizing great people on our team. This month in our #workhappy series, we're applauding one of our ladies that elevates the workplace experience with her committed and passionate attitude, creative and innovative ideas, and team spirit – Christa Zeladonis.
Here is an insider view on what #workhappy means to Christa and how she uses that mentality to go above and beyond for her clients.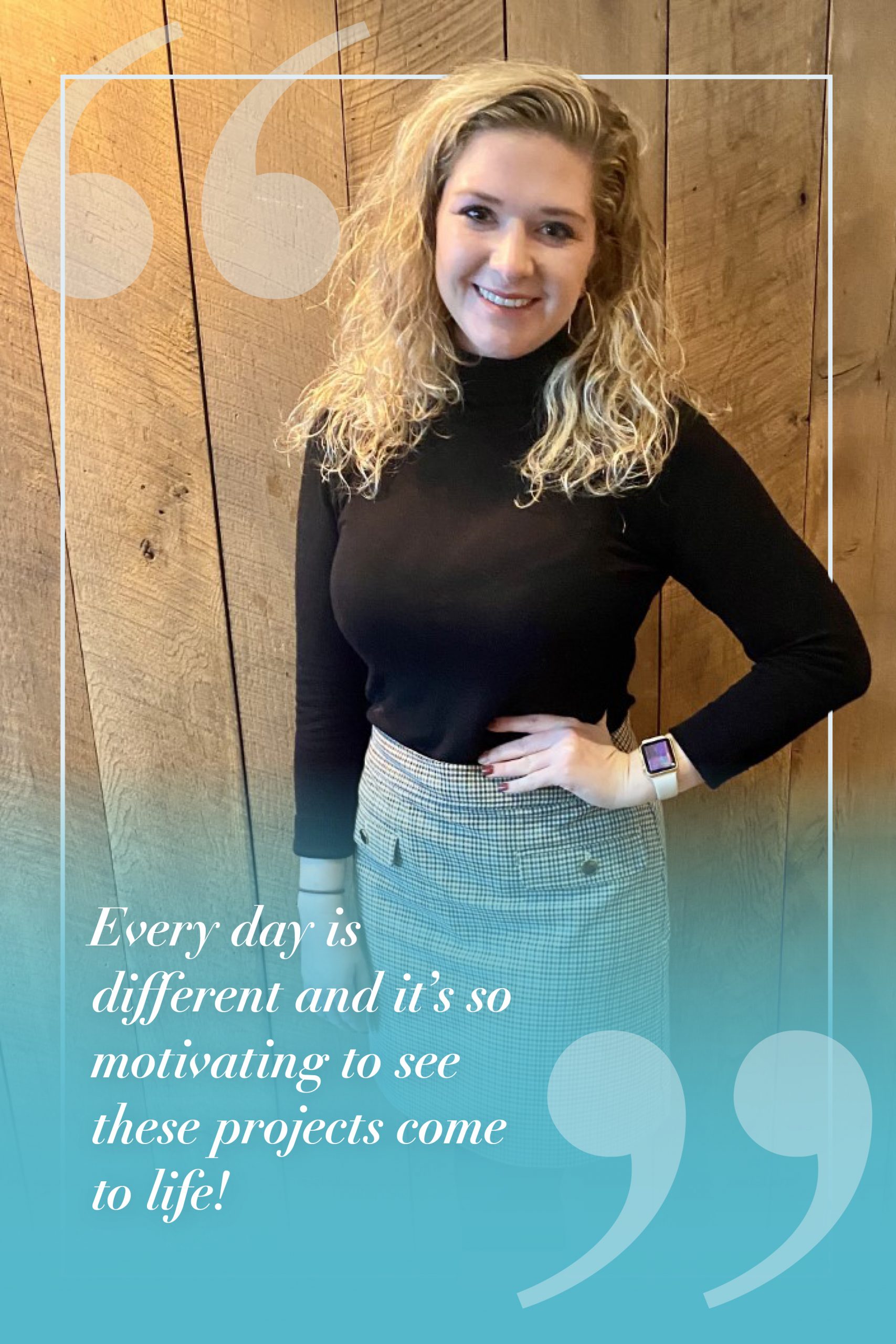 What is your role at Simpli?
Experience Manager
What is your go-to phrase when your family & friends ask what you do for Simpli?
I help make office buildings a fun place to work by planning events, creating and implementing unique programs, and working with the Property Management teams to curate an elevated tenant experience.
Provide a short summary about yourself and what led you to Simpli as your current professional experience.
My background is in hospitality and events, and when one of my friends from a previous company transitioned to Simpli and had nothing but great things to say about the work she was doing and the company's culture, I knew that it was going to be a perfect next step for me that would allow me to utilize my experience and be challenged to learn and grow my skill set.
What is one positive word that describes the Culture at Simpli?
Supportive! Everyone at Simpli genuinely wants to see their teammates succeed and will go above and beyond to provide support.
Do you feel connected to your co-workers at Simpli and why?
Absolutely! The Simpli team is comprised of women who are not only extremely bright, creative, and driven, but who genuinely care about each other and will go above and beyond to create productive and supportive working relationships that develop into friendships.
What motivates you to go above and beyond at work?
I do work that I love for clients that I love working with. There are so many opportunities to be creative, learn new things, and work with so many different teams on unique and challenging projects. Every day is different and it's so motivating to see these projects come to life!

What is next on your bucket list?
Traveling! Specifically, a food and wine tour of Italy. Since so many travel plans were put on hold this year, I'm really looking forward to going all out for a trip centered around some of my favorite things (bring on the pasta!)
What is your favorite travel destination?
London. It's such a cool city that has so much to offer that I feel like I could visit over and over again and always be able to find something new and exciting to do.
What makes you laugh the most?
Heather McMahan – that girl and her love of Delta Airlines is hilarious, and her Instagram stories always have me cracking up.
Christa is one of the many team members that spreads the #workhappy message on a daily basis, creating the dynamic workplace experience for her clients that Simpli strives for.
Interested in learning more about our #workhappy culture? We invite you to visit our Careers Page.