At Simpli, we love recognizing great people on our team. This month in our #workhappy series, we're celebrating one of our team members that elevates Simpli's Brand.
Introducing Brenda Brodie, Portfolio Manager 
Brenda brings a wealth of experience in building and fostering relationships, account management, sales & marketing initiatives, and team development to Simpli. She started her journey as a corporate concierge servicing our client portfolio in the DMV area and delivering an exceptional workplace experience to all tenants. After mastering the corporate concierge role, Brenda's performance and team player mindset positioned her to take a management role. As Portfolio Manager, she invests her time and energies into supporting and mentoring her team members to ensure they are set up for success and are thriving in their role. Brenda also contributes to brand initiatives and behind the scenes projects to drive growth and innovation.
"I love getting to know our amazing team members on both a professional and personal level so that they can feel supported to serve our clients and to drive the company's success."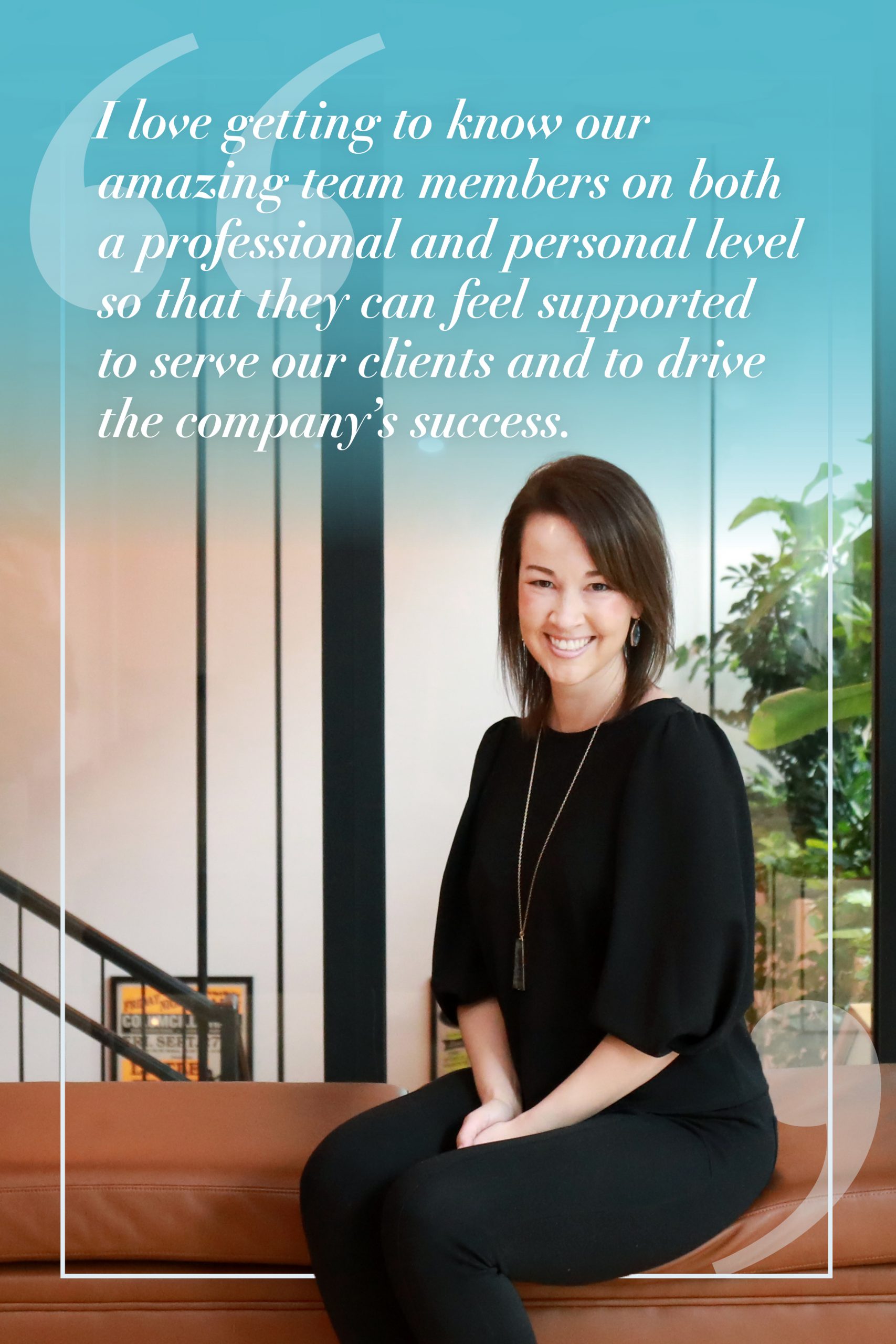 Here is an insider view on what #workhappy means to Brenda and how she continues to build connections during the global pandemic and looking ahead to 2021.
As isolating as 2020 has felt at times, I have oddly never felt more connected to my team and our clients than I have this year thanks to the rise of Zoom and video calls! Just as our company had to pivot, my role has had to do the same to keep in contact and be available for my team every day, even if we are not meeting in person like we used to. As a company we have really positioned ourselves to continue to utilize technology to grow as our clients continue to embrace remote working and virtual programming.
What are you most excited about 2021 for workplace experience?
We are really seeing our clients embrace our mobile app and virtual model. It's exciting to be a part of rolling out our services to new clients not only locally, but also across the US! The sky is really the limit with creativity right now, and I have been so impressed by our team's ability to adapt and innovate.
Other fun facts to know about Brenda
If you could travel back in time, what era would you choose and why?
Anyone who knows me knows my slight obsession with midcentury modern style and architecture, so I'd love to visit the 60s – the clothing, the music, and the décor are all right up my alley.
What is your favorite travel destination?
I absolutely loved visiting Palm Springs, CA with my mom a few years ago. It was such a special trip and we hope to go back again once COVID is over. Also high on the list was a trip to Scotland for my 5-year wedding anniversary – another place we hope to visit again once we can!
What makes you laugh the most?
My cat – he is such a tiny ball of fur, but he has the biggest personality and cracks me up every day.
Brenda is one of the many team members that spreads the #workhappy message on a daily basis, creating the dynamic workplace experience for her clients that Simpli strives for.
Sounds like something that interests you? Check out our careers page for more information on how you can become a #workhappy team member.