At Simpli, we love recognizing great people on our team. This month in our #workhappy series, we're applauding one of our ladies that elevates the workplace experience with her creative programming, eye for detail and big smile that lights up the room – Aysha Malik.
Here is an insider view on what #workhappy means to Aysha and how she uses that mentality to go above and beyond for her clients.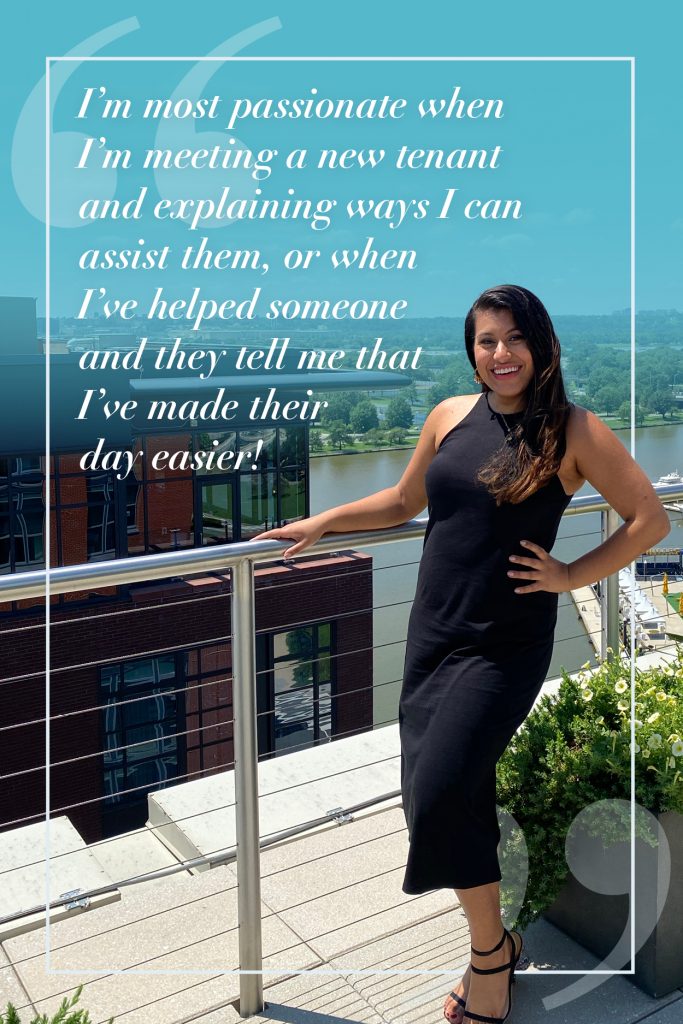 What is your role at Simpli?
Experience Manager
What is your go-to phrase when your family & friends ask what you do for Simpli?
My job is to make working in my buildings fun and make life easier for everyone in them. I enhance the overall experience of my building through programming, technology, concierge services and amenity management on a building, company, and individual level.
What led you to be a Simpli workplace experience expert?
I was really looking for an opportunity where I could use my creativity and experience with events and marketing while also working with clients daily. I love interacting with people, so being in a position where I can interact and make connections sealed the deal for me.
Do you feel like your role at Simpli has a purpose and why?
I do! A typical working professional spends more time at work then they do at home 5 out of 7 days of the week. I see the importance of enhancing and creating a working environment that is not only fun, but also efficient and productive. Since not every company can dedicate a specific person/team for this, I'm there to take on this mission so my tenants can focus on what they need to do during the workday.
When are you most passionate about your work at Simpli?
I'm most passionate when I'm meeting a new tenant and explaining ways I can assist them, or when I've helped someone and they tell me that I've made their day easier!
What is your definition of #workhappy?
I take #workhappy as adding joy and happiness to your workday. We often hear "work hard, play hard" but those aren't the only two ways to work! Adding happiness to your workday helps you stay motivated, excited, engaged and positive.
Who inspires you?
So many people! My number one is my mother, for sure. She is the kindest and most selfless person I know.
What makes you laugh the most?
Any of the Real Housewives shows – those ladies are OUTRAGEOUS.
What is your favorite hobby?
I like trying new fitness classes, going to any sporting event or reading; Lately, I have been into interior design, too!
Aysha is one of the many team members that spreads the #workhappy message on a daily basis, creating the dynamic workplace experience for her clients that Simpli strives for.
Interested in learning more about our #workhappy culture? We invite you to visit our Careers Page.