At Simpli, we love recognizing great people on our team. This month in our #workhappy series, we're celebrating one of our team members that continuously elevates Simpli's brand marketing and creative design.
Introducing Ariana Pierce, Senior Visual Designer 
Ariana brings a wealth of experience in digital media, brand marketing, website development, and event management prior to joining Simpli. She recently acquired a master's degree in Visual Communication Design and always strive to elevate and evolve her skills as a designer. She brings her love for design & detail, a collaborative spirit, and an impeccable work ethic to our team.
"When you're a graphic designer, your work will never stop evolving – there will always be new challenges to overcome, so I'm excited to continue to grow with a thriving company such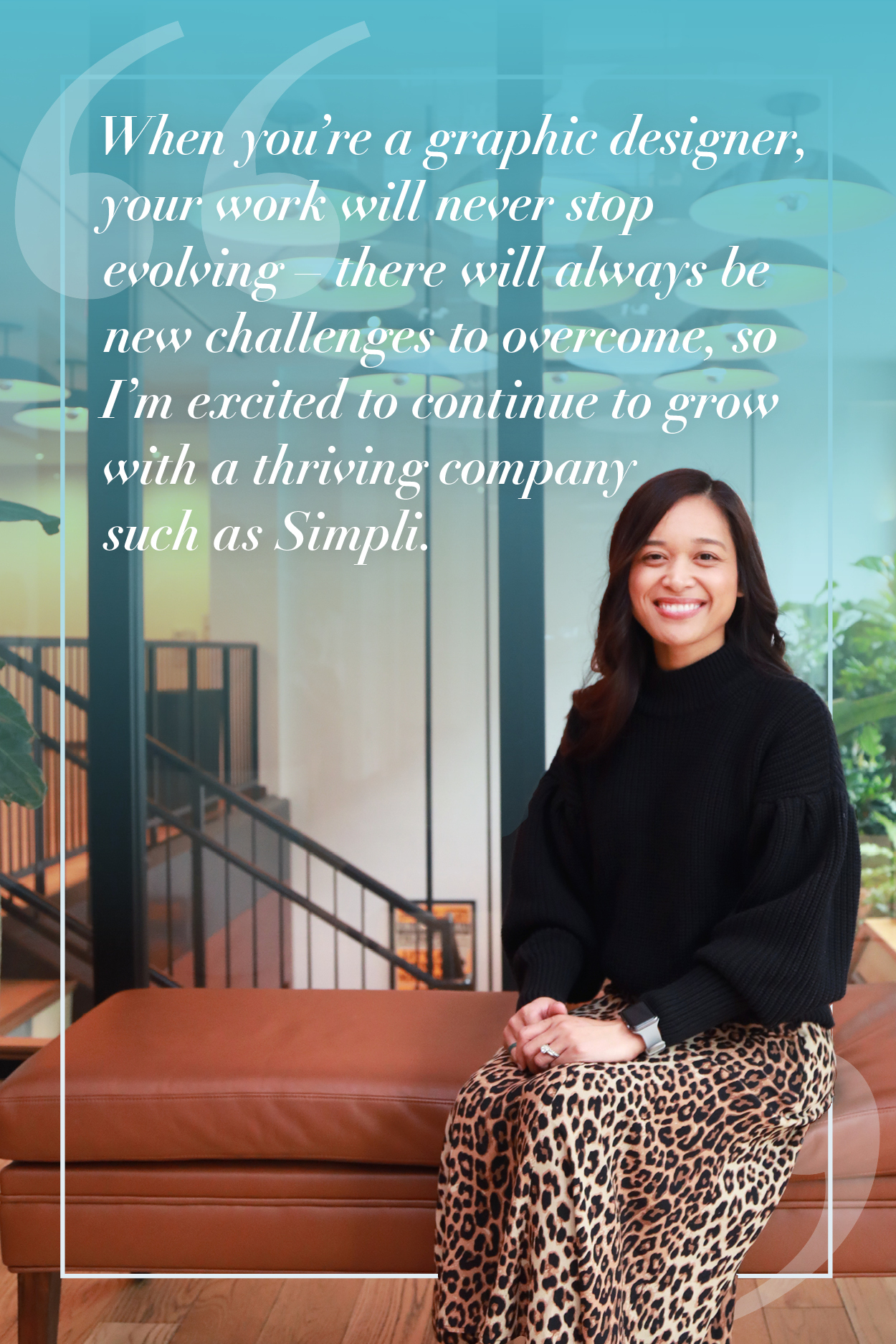 as Simpli." 
Here is an insider view on what #workhappy means to Ariana and how she uses her talent to elevate Simpli's Brand Marketing during the global pandemic. 
How does your role play a part in repositioning the Simpli brand during COVID?
There have been so many companies who had to adapt to these recent changes, and Simpli is no exception. In shifting our offerings and services to fit the new virtual platform, Simpli has done a tremendous job. As the Senior Graphic Designer, it's my responsibility to ensure that our virtual services and offerings are created and delivered in an elevated way that separates us from our competitors. 
What is one word that describes the culture at Simpli?
We are a supportive culture. Our supportive culture is a vital element of Simpli's success. 
Other fun facts to know about Ariana
Who inspires you?
My parents – they are my guide and motivation in life. No matter what the circumstances are they give me the strength and inspiration to face any problem. 
What is your favorite hobby?
Disconnecting and spending quality time with family and friends. My family and friends keep me grounded. 
Where is your favorite travel destination?
Iceland – it's such a beautiful country with the nicest people and the most unbelievable views. 
Ariana is one of the many team members that spreads the #workhappy message on a daily basis, creating the dynamic workplace experience for her clients that Simpli strives for.
Sounds like something that interests you? Check out our careers page for more information on how you can become a #workhappy team member.