At Simpli, we love recognizing great people on our team. This month in our #workhappy series, we're celebrating one of our team members that elevate Simpli's Brand.
Introducing Ally McNamara, Administrative & Accounting Operations Manager
Ally launched her career with Simpli 11 years ago as an intern learning the brand and culture. Ally's role with the company has evolved from her initial internship to servicing our client portfolio in Baltimore as a Corporate Concierge to now supporting the corporate team within the accounting department.
As Administrative & Accounting Operations Manager, she brings impeccable organizational skills and her attention to detail is instrumental when managing our corporate offices, client operation procedures, and providing the field team with IT support and resources to ensure everyone is setup for success. Her team player mentality and willingness to support the team and our clients is what we strive for at Simpli.
"We are fortunate to have a group of people working here that respect one another and want to lift each other up."
Here's what led Ally to Simpli:
I have worked for Simpli for the past 11 years. My journey started as an intern. For a school project, I had to find a job ad that I was interested in, learn about the company, and then do a mock interview for that position. I chose a job listing for Simpli (then Charm City Concierge). I reached out to the company to ask a few questions and that resulted in a call with the owner, that led to an internship. After graduation, I became a full-time corporate concierge in Downtown Baltimore, and then moved into the accounting department in our Baltimore office.
Do you feel like your role at Simpli has a purpose and why?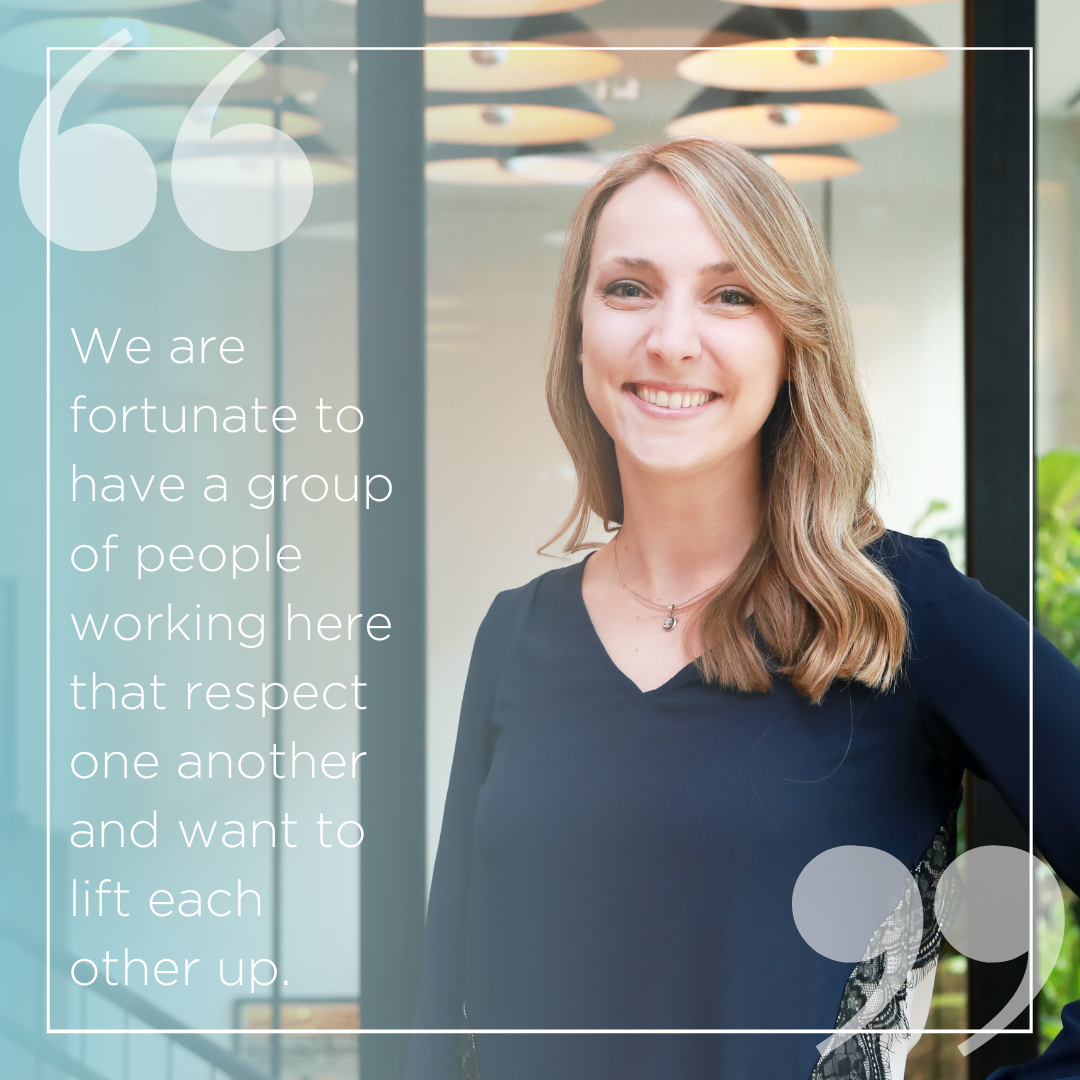 We all have a purpose here! My organization skills and attention to detail led me to my current role where I keep our corporate offices running and ensure that our field team is equipped with the resources and confidence to handle the accounting side of their jobs.
What is one positive word that describes the culture at Simpli?
Teamwork. We are fortunate to have a group of people working here that respect one another and want to lift each other up. If you ever need help, whether it's as simple as proofing an email before sending it to a client or something larger, like on-site staff for a big event you've been planning, you can always count on your coworkers to step up and do it with a smile. Don't worry, one day those coworkers will call on you to return the favor.
What motivates you to go above and beyond at work?

My coworkers. Many coworkers, past and present, have become some of my closest friends. I want to see everyone succeed. Without each other's support, Simpli wouldn't be as strong as it is today.
Other fun facts to know about Ally:
What is next on your bucket list?
Travel! Isn't that on everyone's bucket list after quarantine? Greece and Italy are at the top of my list.
What is your favorite travel destination?
Anywhere with sunshine and water!
What is your favorite hobby?
Travelling to new places. Whether that's a destination or just a new brewery in my area.
Ally is one of the many team members that spreads the #workhappy message on a daily basis, creating the dynamic workplace experience for her clients that Simpli strives for.
Sounds like something that interests you? Check out our careers page for more information on how you can become a #workhappy team member.